On September 25, 26, 2010, the Omaha Beady Bunch sponsored a workshop for its members at the Ramada Inn in Omaha, Nebraska.
NanC Meinhardt was flown in to present the workshop. You can read about NanC and view some of her wonderful work on our site.  (Click Workshop Information on the right)
On Saturday, NanC presented Deneen's Lariat.
The group worked diligently on this project all day.   You can see them concentrating……
While we were making our lariat the required length, NanC read selected passages from the book "Art and Fear" by Bayles and Orland.
This book is available on Amazon at this link:
We might want to consider purchasing it for our library as it contained many thought provoking ideas and challenges.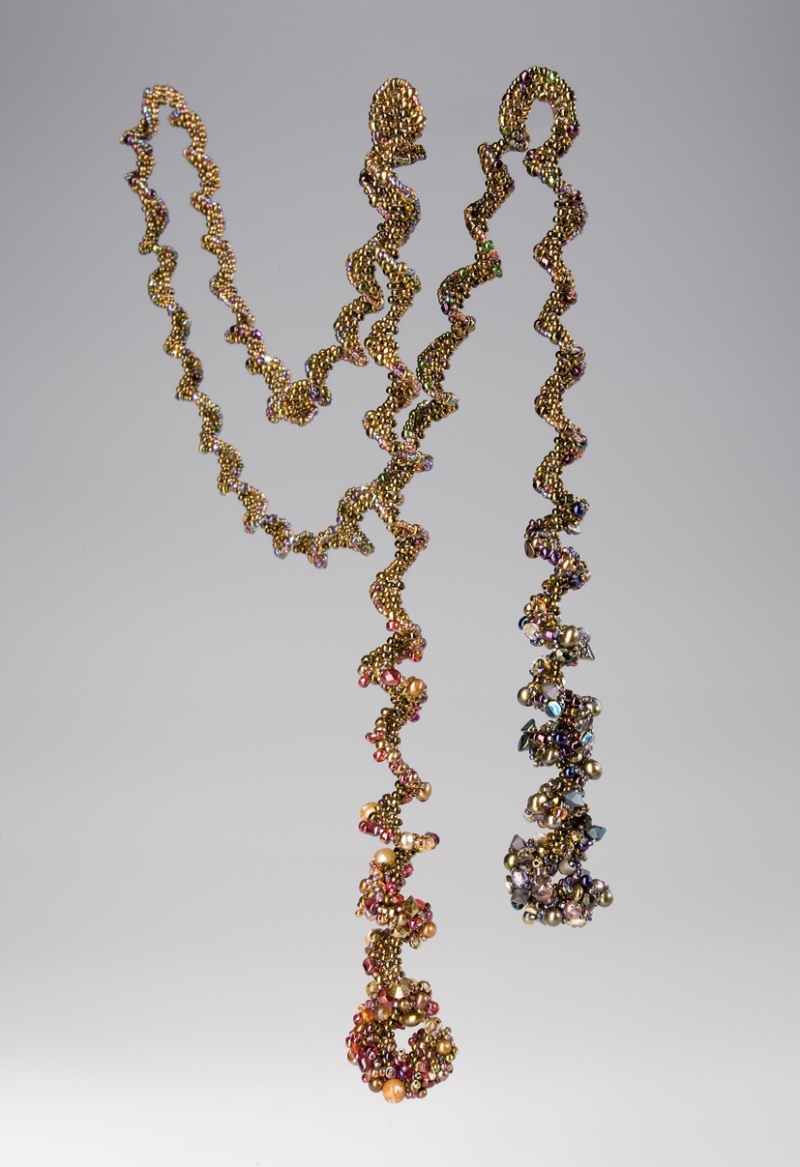 On day two of the workshop, NanC presented a spiral necklace called Rapunzel. 
The group continued to work diligently while NanC continued to enlighten us with both her experiences and passages from the book.
NanC Meinhardt is a wonderful teacher!  I tried to get a photograph of her alone but she kept running away from the idea.  We were able to get a couple of shots with her and the group.  This last photograph is her attempt to hide behind Sue……NanC…you can run but you can't hide!
Despite her becoming ill during day 2 of the workshop, she managed to give us her all!  NanC, we hope you have fully recovered from your exposure to Golden Rod, our group, and know that we thoroughly enjoyed your time with us! 
We can hope that your trip to Anthony's for prime rib (or was that snake) will entice you to return to Omaha again in the future!